Single Zone Grills
Taylor clamshell grills with one cooking zone.
Not sure which machine is right for you?
Call our sales team on 0800 838896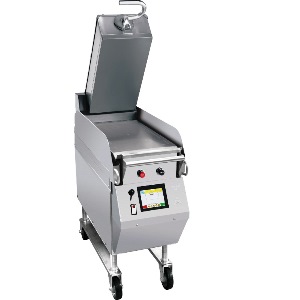 The Taylor L828 single zone, single platen clamshell grill is great for any cafe, bar, restaurant or takeaway wanting to serve fantastic hot food, FAST! Programmable, easy to use and great for limited space operations this commercial grill delivers fast: cooking both sides of the food at once. To find out more, fill in the quick […]
View
Not sure where to start?
Just tell us what you sell and we'll help you with the rest