Commercial Coffee Grinders
Coffee grinders for commercial and professional use from Magnum and Enea. Perfect for coffee shops, cafes, restaurants, pubs and more. Automatic and manual grinder-dosers available along with easy touch screen systems. Adding the use of a commercial coffee grinder in your business is a great way to bring in more revenue streams, use our profit calculator find out. If you would like to see a demo, request a free consultation or give a sales team a call on 0800 838896. You may also want to consider espresso machines.
Not sure which machine is right for you?
Call our sales team on 0800 838896
With the Magnum on demand coffee grinder, the whole coffee bean is ground directly in the filter holder before the espresso is extracted, resulting in better in-the-cup aroma. The grinder-doser can be programmed to operate automatically or manually. In automatic mode, the grind function is activated by a photocell when the filter holder is placed […]
View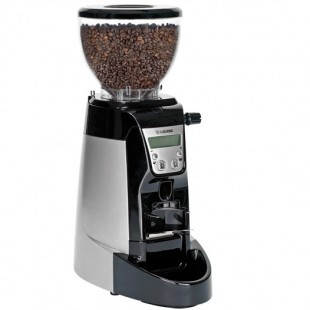 The Enea on demand coffee grinder from Casadio is a compact automatic grinder-doser, perfectly designed to pair with the Casadio Undici traditional espresso machines. Features Instantaneous grinding, the Enea grinds set doses of coffee directly into the filter holder. Dosing is controlled electronically, with push button interface. Single and double doses adjustable independently. The Enea […]
View
Not sure where to start?
Just tell us what you sell and we'll help you with the rest